by Sherrie Wilkolaski & Chris Master
It is interesting what things come to mind as the seasons change. We're stepping into summer and we start pulling out our swimsuits and looking for our diving gear. Our grocery shopping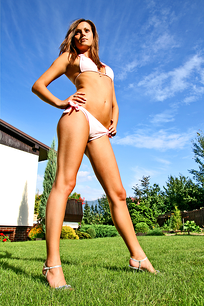 shifts from meat and potatoes, to salads and smoothies. We want to look good for the beach or the heading out to the neighborhood picnic. Call it getting healthy or being a little bit vain, we want to present ourselves in the best possible light. A book cover deserves the same scrutiny and care as what we put in our shopping carts or which pair of sandals we're wearing to the cookout.
Is Your Book Cover In Need of a Facelift?
An author's book cover art is your first and best piece of marketing material for your book. Because the cover is so important, serious consideration must be given to picking the correct publisher from a design standpoint. Anyone who has done even 10 minutes of research on Google understands that there are a great many companies in the market offering publishing services. While differences within their services and product offerings can vary significantly, a little more research will reveal that most of these companies do not differ when it comes to designing a cover.
Ask yourself these questions:
Is your book cover still current?
Does it represent all that your book offers on the inside?
Is your cover design over 4-5 years old?
Have you won an award that you could add to the cover to better sell the value of the book?
Is it time to rework the back cover marketing copy and add your website URL or anything else you forgot on the first design?
Are you looking for an expensive way to re-market your book, with the simple change of the cover?
Book covers are like fashion, they need to change and grow with the times. To learn more about book cover design from our expert graphic designer, Chris Masters, check out some of his articles and then contact your Author Advocate to talk about doing a redesign. You'll have a fresh new before you know it!
---
Image courtesy of Lukáš Patkaň.